Examples, characteristics and cause analysis of defects and defects of steel pipes (I)
Views:7 Author:Site Editor Publish Time: 2019-05-06 Origin:Site
Examples, characteristics and cause analysis of defects and defects of steel pipes (I)
Steel pipe surface indentation
On the surface of indentation
Characteristics: steel tube surface is spiral concave.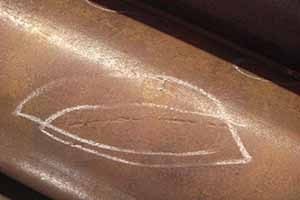 Causes: 1) improper adjustment of the roller Angle of the straightener, excessive pressure. 2) serious wear of straightening roll. Cause: roll sticking steel and other causes.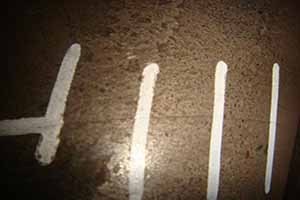 Steel pipe crack
The crack
Reasons :(1) composition segregation existed in the raw materials before quenching and tempering;
(2) in the heat treatment process of steel pipe, excessive temperature stress will cause surface crack of steel pipe.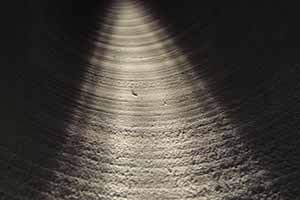 Steel tube pocked surface (inside)
Pockmarked surface (inside)
Reasons: (1) mandrel was badly worn and not replaced in time;
(2) the oxidized iron sheet in the punching blank is not clean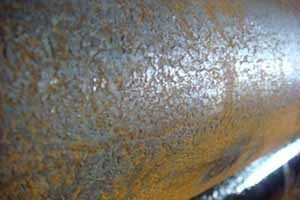 Steel pipe pocked surface (outer)
Pockmarked surface (outside)
Characteristics: the surface of steel pipe is uneven pitting.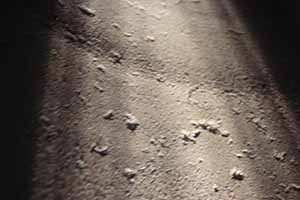 Causes: 1) the steel tube stays in the furnace for too long or heating time is too high, so that the surface of the iron oxide sheet is too thick, which is not clean and rolled into the surface of the steel tube. 2) the high-pressure water phosphorus removal equipment does not work normally, and the phosphorus removal is not clean.
Scar inside steel pipe
The scar
Features: steel tube internal surface spot scar, generally do not root easy peeling.
Causes: 1) graphite lubricant with impurities. 2) the iron ear at the back end of the pipe is pressed into the inner wall of the steel pipe, etc.
3) excessive inclusion of tube billet or unreasonable rolling process will also cause.
x