Pipe Center
Views:225 Author:Site Editor Publish Time: 2019-04-09 Origin:Site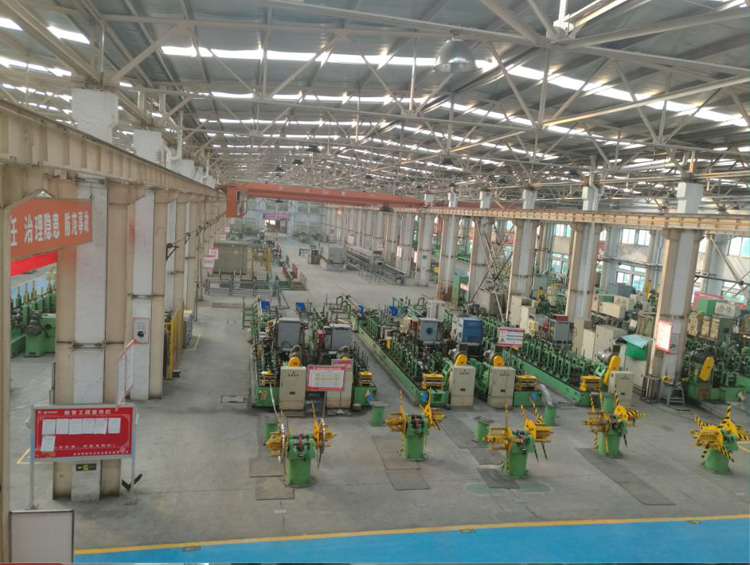 Stainless Steel Construction Pipe
Allianz Metal Products is one of the largest mannufactures of stainless steel tubes and pipes,fittings and flanges.With an annual capacity of 35000 tons of stainless steel pipes and tubes,we can supply pipes and tubing in Φ6mm~Φ762mm diameter with 0.5~70mm thickness.
Manufacturing Facilities
Φ50~Φ250mm piercing mill,LG30~LG450 cold rolling machine,YLB5T~YLB1000T high precision hydraulic cold drawing machine,borehole drilling machine,annealing furnace(that operates on natural gas),SG711M automatic welding machine,etc.
With that equipment,we can produce various shapes and profiles of seamless steel pipes and tubes that meet GB,ASTM,DIN,and JISG standards popular choices are shapes.
Inspection & Test Facilities
Ultrasonic flaw detector,eddy current flaw detector direct-reading spectrometer,material testing machine,im detector,etc.
Over the years,Allianz has worked with many customers across industries,including Dongfang Boiler Co.,Ltd,just to name a few the number of industries we serve is vast and includes those of petroleum,chemical engineering,nuclear power,and boiler industries.
Stainless steel Decorative pipe and tube
Allianz is a professional stainless steel tube and pipe manufacturer.We can build stainless steel tubes and pipes to a variety of standards,including GR,ASTM,JIS,and EN.Different tube and pipe shapes are available as well,including round,square,rectangular and more.Our in-house manufacturing capability allows us to produce 25000 tons of stainless steel welded tube and pipe every year,in Φ15mm~Φ2200mm diameter and 0.5~80mm thickness.